Year One Architecture, Construction & Planning
Program Description
Year One in Architecture, Construction & Planning will prepare you to enter a bachelor's degree path at the University of Texas at San Antonio in the field of your choice (see below). Upon successful completion of this program and meeting university requirements for undergraduate admission, you may continue with your undergraduate studies at UTSA. The College faculty are a very diverse group of scholars and practitioners. Among them are well-recognized educators, scholars, and designers who have achieved national and international recognition for their research, publications, and professional practices. The College of Architecture, Construction and Planning offers three undergraduate degrees focused on various aspects of the built environment: B.S. in Architecture, B.S. in Interior Design, and B.S. in Construction Science and Management.
---
Scheduled date to begin instruction:
---
---
Degree Path Progression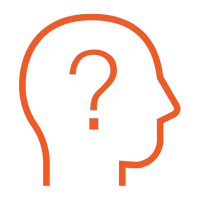 Where will this degree path take me?
B.S. in Architecture
B.S. in Interior Design
B.S. in Construction Science and Management
Learn more about this degree program and complete requirements.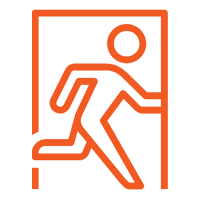 What do I need to progress?
Learn more about pathway entry and exit requirements.
---
Undergraduate Admission Requirements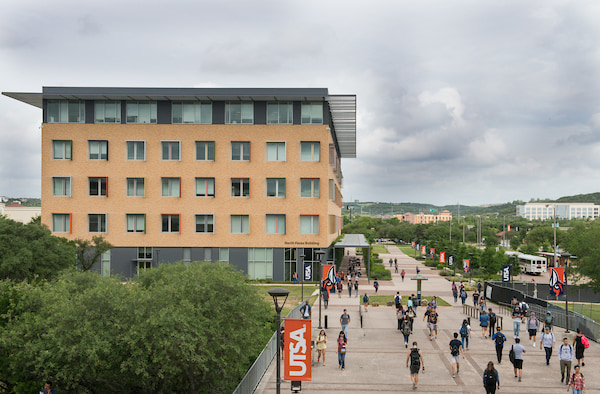 New students must complete the application to the UTSA International Pathway and submit required documentation to be considered for admission.
HOW TO APPLY TO UNDERGRADUATE PATHWAY
Apply online at ApplyTexas.org or CommonApp.org
Complete the "International" application
Pay $70 application fee
Submit official high school or secondary school transcripts/mark sheets (plus English translation if in another language; 2.5 GPA on a 4.0 scale)
Submit English language proficiency test scores
---
English Language Requirements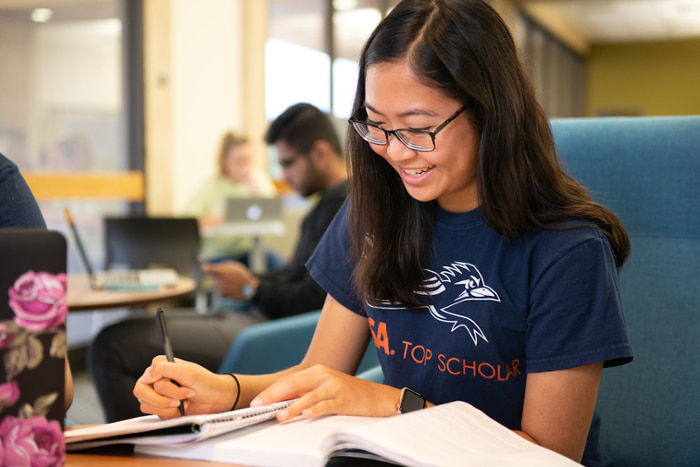 1-Semester Pathway
TOEFL iBT 71 or equivalent
 2-Semester Pathway
TOEFL iBT 61 or equivalent
 3-Semester Pathway
TOEFL iBT 57 or equivalent
---
Sample Course Map - B.S. in Architecture
[Sample Course Map] Undergraduate Program: Year One (Program), 3 Semester

3-Semester Pathway
Course Map

Program Components

15 credit hours apply from pathway toward degree completion (B.S. in Architecture)
106 credit hours remaining toward degree completion (B.S. in Architecture)

 

Entry requirements

High School Diploma
2.5 GPA on a 4.0 scale
TOEFL iBT 57 or equivalent
Meet admission requirements for track

Semester 1
Progression Requirements

80% or above in all non-credit courses
Minimum 2.5 GPA in all credit-bearing courses

These courses are delivered through the UTSA English Language Center and are required to develop English proficiency

Course Title
ELC hours
Credit-bearing hours
Reading for Academic Success I

3

Writing for Academic Success I

3

Academic Skills for Scholars I

3

MAT 1023 College Algebra with Applications

3

Total
12
Semester 2
Course Title
ELC hours
Credit-bearing hours
Writing for Academic Success II

3

Communication for Academic Success I

3

Academic Skills for Scholars II

3

POL 1013 Introduction to American Politics

3

AIS 1213 Architecture, Construction, and Planning

3

Total
15
Semester 3
Course Title
ELC hours
Credit-bearing hours
Reading for Academic Success II

3

Communication for Academic Success II

3

Academic Skills for Scholars III

3

WRC 1013 Freshman Composition I

3

POL 1133 Texas Politics and Society

3

Total
15
[Sample Course Map] Undergraduate Program: Year One (Program), 2 Semester

2-Semester Pathway
Course Map

Program Components

12 credit hours apply from pathway toward degree completion (B.S. in Architecture)
109 credit hours remaining toward degree completion (B.S. in Architecture)

 

Entry requirements

High School Diploma
2.5 GPA on a 4.0 scale
TOEFL iBT 61 or equivalent
Meet admission requirements for track

Semester 1
Progression Requirements

80% or above in all non-credit courses
Minimum 2.5 GPA in all credit-bearing courses

These courses are delivered through the UTSA English Language Center and are required to develop English proficiency

Course Title
ELC hours
Credit-bearing hours
Writing for Academic Success II

3

Communication for Academic Success I

3

Academic Skills for Scholars II

3

MAT 1023 College Algebra with Applications

3

AIS 1213 Architecture, Construction, and Planning

3

Total
15
Semester 2
Course Title
ELC hours
Credit-bearing hours
Reading for Academic Success II

3

Communication for Academic Success II

3

Academic Skills for Scholars III

3

WRC 1013 Freshman Composition I

3

POL 1013 Introduction to American Politics

3

Total
15
[Sample Course Map] Undergraduate Program: Year One (Program), 1 Semester
1-Semester Pathway
Course Map

Program Components

6 credit hours apply from pathway toward degree completion (B.S. in Architecture)
115 credit hours remaining toward degree completion (B.S. in Architecture)

Entry requirements

High School Diploma
2.5 GPA on a 4.0 scale
TOEFL iBT 71 or equivalent
Meet admission requirements for track

Semester 1
Progression Requirements

80% or above in all non-credit courses
Minimum 2.5 GPA in all credit-bearing courses

These courses are delivered through the UTSA English Language Center and are required to develop English proficiency

Course Title
ELC hours
Credit-bearing hours
Reading for Academic Success II

3

Communication for Academic Success II

3

Academic Skills for Scholars III

3

WRC 1013 Freshman Composition I

3

MAT 1023 College Algebra with Applications

3

Total
15
---
Tuition & Fees
---
Housing & Dining Options