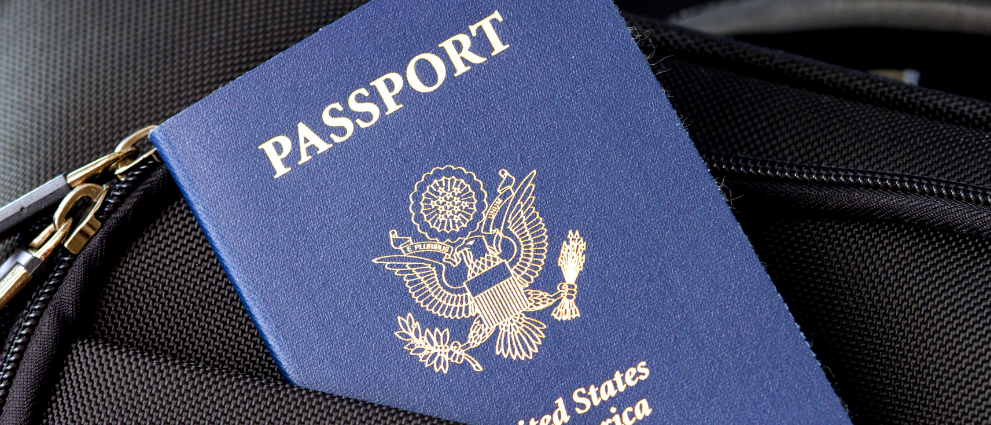 ---
What to Know Before You Leave
Passports & Visas
Before you study abroad, it's important to make sure that you have the required travel documents. Be sure any documentation you have, such as your passport and/or visa, is valid.
Passport & Visa Information >>
Preparation
We have created a preparation guide to make sure your travel is as stress-free as possible! This guide offers resources on transportation, how to pack, navigating airports, dealing with medical conditions, and money while abroad!
More About Travel Preparation >>
Identity Abroad
It is important to prepare and familiarize yourself with the cultural, social, and political landscape in your destination before you travel and to take advantage of these resources available to you.
UTSA Study Abroad Fair
Interested in learning about all the different study abroad programs offered? Want to find sessions regarding various study abroad topics such as funding, travel, or packing? Every semester we host our UTSA Study Abroad Fair where faculty, exchange partners, and affiliate providers present on topics as well as discuss future program offerings!
More About the UTSA Study Abroad Fair >>
Study Abroad Misconceptions
Just like any new experience or opportunity, there are many assumptions and falsehoods created about studying abroad. With accurate facts, students can make educated decisions about studying abroad.
More About Study Misconceptions >>
On Call International
On Call International (On Call) is a 24/7 emergency assistance provider with an international network of medical and security professionals available any time to assist you. They can offer advice, connect you with resources, and work with you to make sure you receive the care and support you need.
All UTSA study abroad faculty and staff members are required to register their trip with On Call International.
Note that On Call International is also the claims administrator for the Student International Travel Accident and Sickness Policy. All services and benefits are coordinated through On Call.
More information about how to register can be found here.
Health Insurance
The UT System mandates students participating in approved study abroad programs have appropriate student international travel accident and sickness insurance coverage for the dates of their UT San Antonio approved study abroad period and are registered with On Call International.
As part of your study abroad process, you will be automatically enrolled under our international travel accident and sickness insurance. Student International Travel Accident and Sickness Policy is through On Call International, insured by HDI Specialty. The cost of the insurance is $20 per week. This fee will cover the cost of student travel accidents, sickness Insurance, and travel services while on UTSA approved programs.
Ensure you always have access to On Call contact and plan information in the easiest place to get it - on your phone. Click Plan ID from your mobile device and follow single prompt to save to the home screen of your phone. 
This is not an app and does not require any login or personal details. Opening the Plan ID from your mobile device will allow you to click-to-dial On Call, open a 24/7 Live Chat link and access other plan documents such as the full plan description and tele-counseling information.  
Students are advised to maintain their primary healthcare coverage while abroad. You are required to have the UT System Student Travel Accident and Sickness Policy regardless of any other insurance you may have, including personal/private insurance, insurance required by third-party providers, or a foreign government. Waivers are not permissible.
International Travel and Restricted Regions
Currently, all UTSA affiliated travel, regardless of destination, must request approval through the Office of the Vice Provost for Global Initiatives and the International Oversight Committee or Domestic Travel Oversight Committee. 
To report or request international travel (personal or professional) please click here to complete the survey.
More About International Travel and Restricted Regions >>
---
What to Know When You Return
Opportunities
You just had an incredible experience studying abroad, now what? How do you use your experience in the rest of your education and your life?
Re-Entry Shock
Re-entry shock is a side effect of living in another culture. You might be frustrated with things in the United States; it is the reverse of the culture shock you had when you arrived in your host country.